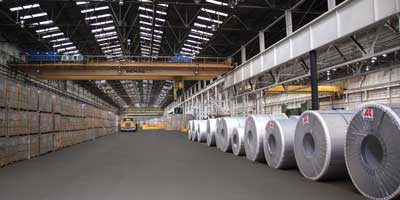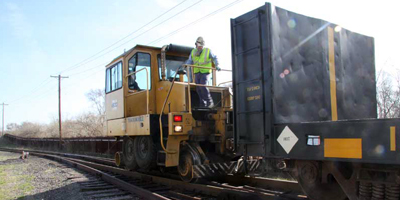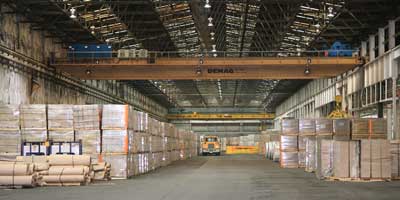 Midd Cities Industrial Park, a Prime Site with Distinct Advantages
This expansive 56-acre southwest Ohio facility is in one of the largest industrial, distribution and manufacturing areas in the United States.
On-Site Overhead Cranes Offer Capacity and Span Range Flexibility
Midd Cities Industrial Park has the largest selection of overhead crane-served buildings in the Midwest. This site features:
Multiple overhead-crane buildings with 19 cranes overall
Crane service with capacities up to 60 tons

Flexible crane span ranges up to 110 feet

Some have the highest duty cycle up to Class D



All Midd Cities' crane systems are professionally maintained to the highest standards to ensure efficiency and reliability.
CSX Rail – Transport Goods Safely, Reliably and Efficiently
Midd Cities' industrial complex accommodates a wide variety of client requirements including those requiring access to rail transport. Midd Cities site features:
On-site Trackmobile. CSX rail service access includes an on-site Trackmobile that can handle the movement of multiple cars on site, providing cost-effective logistical support and intermodal access for Midd Cities tenants.
Multiple rail switches. Midd Cities has two rail switches which provides a throughput of railcars reducing demurrage charges.
Ample railcar storage. Existing rail storage capacity of over 40 cars can be expanded to over 150 railcars to meet a specific client requirement.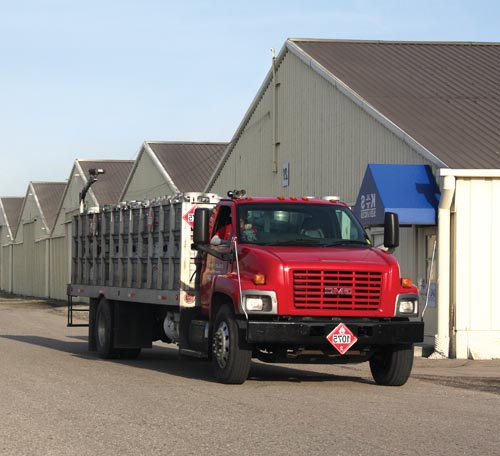 Outdoor Storage – Up to 20AC Available
Strategically located near the Interstate, Midd Cities Industrial Park is an ideal site to expand your trucking or distribution operations or to store your trucks, trailers or fleet. Midd Cities offers…
Easy access from RT 4 to I-75
21.36 AC available for outdoor storage
11 outdoor/trailer storage lots available
Up to 700+ trailer spaces
Central Location with Excellent Logistics
Situated within 600 miles of several major U.S. cities, Midd Cities Industrial Park provides convenient access to customers and suppliers throughout Ohio, the U.S. and Canada. Our first-class transit infrastructure include: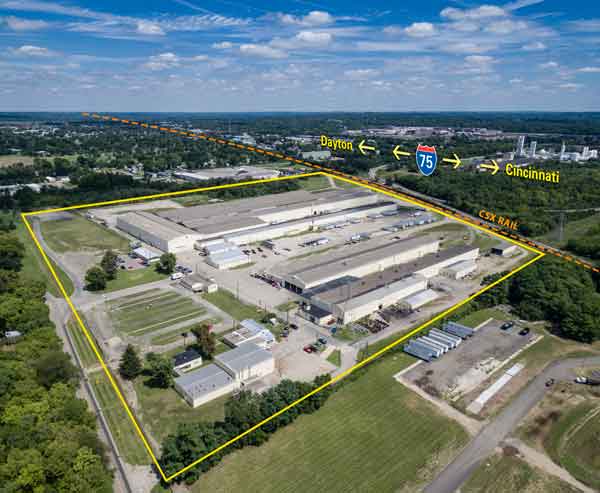 Why Midd Cities?
Midd Cities Industrial Park accommodates a wide variety of client requirements and is ideal for heavy industrial use or as a steel-service center.

Property Highlights
5.5 Miles from I-75
Heavy industrial infrastructure
Site well managed and maintained
Crane and CSX rail service
Established steel industry nearby
Ample outdoor storage
Up to 700+ trailer spaces
13,500 KVA electric
8" High-pressured natural gas
High-speed, fiber-optic Internet
Gated entrance
Video surveillance
Highly skilled, educated workforce
For more information about available buildings, call SqFt Commercial at 513-843-1600.
We offer competitive market rates and flexible lease terms.