Advantages — Rail servicE
Largest Rail System in the Eastern U.S. Serves Southwest Ohio
Midd Cities Industrial Park's steel service and heavy manufacturing tenants are served by CSX rail. Midd Cities' industrial complex accommodates a wide variety of client requirements including those requiring access to rail transport. Specific to rail service, this site features:

Multiple rail switches. Midd Cities has two rail switches which provides a throughput of railcars reducing the potential for demurrage charges.
Ample railcar storage. Existing rail storage capacity of over 40 cars can be expanded to over 150 railcars to meet a specific client requirement.
On-site Trackmobile. Midd Cities has its own railcar mover that can handle the movement of multiple cars on site, providing cost-effective logistical support for its tenants.
As one of the nation's leading transportation suppliers, the CSX transportation network encompasses about 21,000 route miles of track in 23 states, the District of Columbia and the Canadian provinces of Ontario and Quebec. Interestingly, the CSX network serves more than 800 metal customers and steel service centers east of the Mississippi than any other carrier.
CSX's intermodal service solutions provide:

A core network provides direct coverage of more than 66% of the U.S. population via more than 30 intermodal terminals
Coast-to-coast service possible through interchanges
Competitive access to major ports and key markets
Private and rail-provided equipment on a ramp-to-ramp and door-to-door basis
CXS offers a cost-effective and highly efficient alternative to trucking and transport freight—moving a ton of freight nearly 500 miles on a single gallon of fuel and one freight train can move the goods of more than 280 trucks.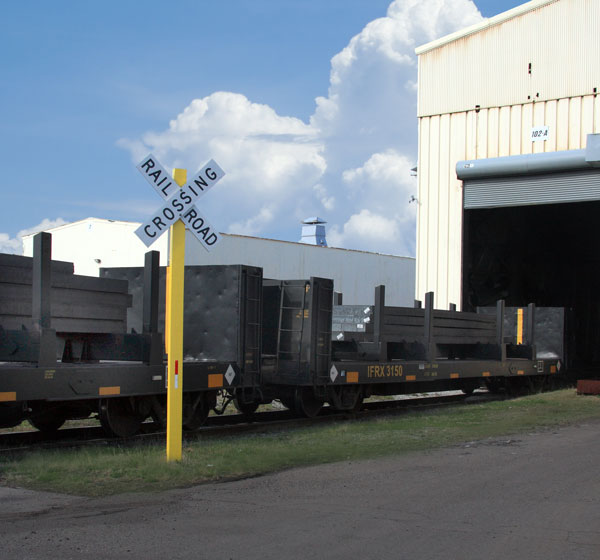 Do you require rail access for your manufacturing operation?
Look to Midd Cities Industrial Park to suite your company's growing needs. It has a heavy industrial infrastructure in place. Most buildings have CSX rail access, on-site Trackmobile and railcar storage.
We offer competitive market rates and flexible lease terms.
For more information about available buildings, call SqFt Commercial at 513-843-1600.
---
CSX Rail transports goods safely, reliably and efficiently.